SNOW CYCLE SURF
SKI PRESSE DECEMBER 2019

                    



                                          PAGE 72   "OVER THE HILL GANG" article featuring ALCHEMY OF RIDE AND LL HARRISON
                                            Article by LOUISE HUDSON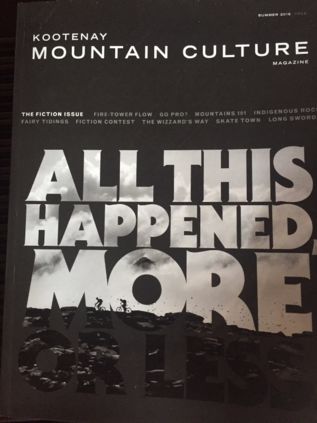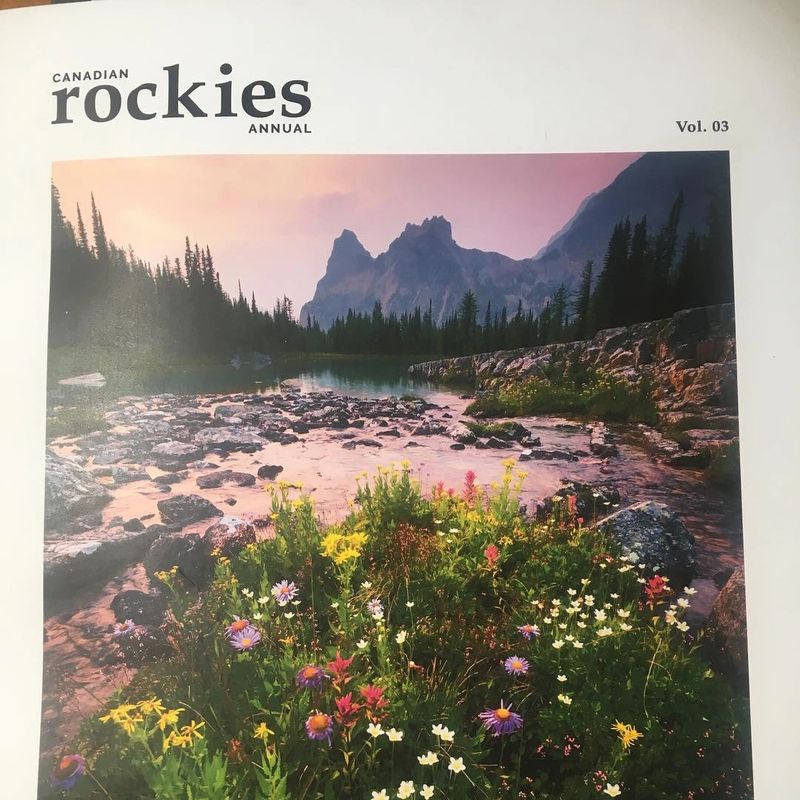 ARTICLES  FEATURING ARTIST LL HARRISON

Skiwear Goes from Bland to Bold
by Louise Hudson

For many downhill decades skiwear has been all about plain colours, perhaps two-tone, but nothing too flashy. A few snowboarding brands have kept the groovy 70s look going but generally, manufacturers have played it safe, going the utility route. However, the time for technicolour is today, and several skiwear designers are spearheading hectic hues and punchy prints – you'll never get left behind in a whiteout!
Alchemy of Ride is a quintessential Canmore concept, care of artist, Lynne Harrison, wife of Crazy Canuck, Dave Irwin. Launching her local landscapes on biking gear was an advance apprenticeship for skiwear which she started selling last season. Now available online as well as in shops like Whistler Village Sports and Wilson Mountain Sports in Lake Louise, the riotous range is all about multi-coloured mountainscapes, emblazoned all over jackets, pants, base layers, and neck warmers. "It all comes from my original art," says Harrison. "Each section of the jacket and pant is individually sublimated (screened) before being sewn together in a way that the pattern is continuous throughout the garment. This is a very time-consuming process." This is one reason for many other ski manufacturers to avoid complex printed patterns: "It's not like solid colour jackets, which require only cutting and sewing and no matching," says Harrison who produces just 15 of each dazzling design. Alchemy of Ride is for both men and women, with sizing ranging from extra small to large.
---

No more melba toast in the lift line or at après! This season is all about bright and beautiful skiwear, but this time the trend is starting in the west. Spearheaded by artist Lynne Harrison, Alberta slopes are going technicolour with her sizzling skiwear brand, Alchemy of Ride.
READ MORE  by Louise Hudson (in Fall 2018 issue)
---
GOOD GAWD. TECHNICOLOUR SKIWEAR IS BACK
excerpt from article by Louise Hudson, (20th March 2018)

GRAB YOUR HIGH VIS LENSES, YOU'RE GOING TO NEED THEM TO VIEW THE MOST EYE-SOCKING COLOURFUL SKI AND SNOWBOARD WEAR TO HIT THE SLOPES SINCE THE EIGHTIES
Just when it seems ski and snowboard wear couldn't get more dull along comes a crazy Canadian brand producing blazoning beacons of colour on the slopes...
Challenging the bland brigade, Lynne Harrison is a creative Canadian colour alchemist, morphing multi-coloured mountainscapes into mountain wear. She is the wife of former Canadian ski racer and Olympian, Dave Irwin, who is putting the crazy into Canuck couture right now. 
Throughout the ski/ride industry, the prevailing palette of plain colours, two-tone if you're lucky, and a preponderance of blah and black means that Alchemy of Ride's multi-hued, outsized prints stand out like flamboyant flowers at a funeral.
Read The Full Article at Style Altitude
---
Could this be the future Olympic kit for the Canadian team?
excerpt from article by Louise Hudson, ski writer at One, Two, Ski! (Feb.1, 2018)

Dave Irwin's wife Lynne Harrison putting Crazy into Canuck Couture at Sunshine Village
When a creative colour alchemist turns her mountainscapes into fabric, the entire skiwear industry is disrupted. The prevailing palette of plain colours in today's brands - two-tone if you're lucky and a preponderance of black, beige, plain red or navy - means that Lynne Harrison's multi-hued, outsized prints stand out like flamboyant flowers at a funeral.
Wife of Crazy Canuck Olympian Dave Irwin, Harrison has been running an eclectic art studio and creative clothing shop in her home town of Canmore, Alberta since May 2015. Starting with paintings, prints and postcards, she morphed her mountain motif into printed bike, running and watersports clothing first and then, this season, moved into the Alchemy of Ride range of ski jackets, pants, vests, one-piece Nordic outfits, and wickable underlayers for men and women. "It is about sharing colour and fun and happiness," says Harrison. "Alchemy is the ancient process of turning base metal into gold and The Ride is a metaphor for life."
Read The Full Article at One, Two, Ski!