Dennis Waddingham
(Invermere/Panorama)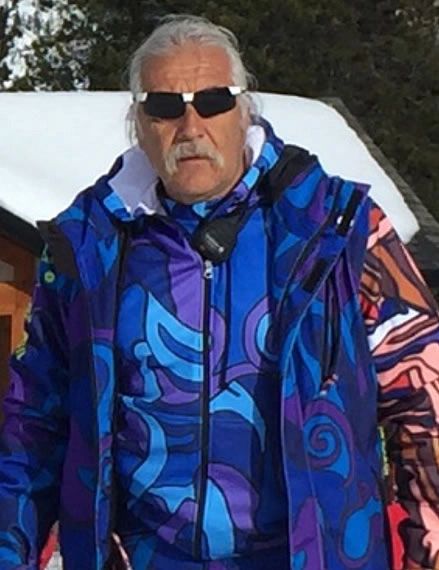 Dennis has been a volunteer in alpine skiing for over 53 years. He started his career as a volunteer with Bob Parsons and the Weasel Workers at Whistler, BC at the DuMaurier International with Nancy Greene and Jean Claude Keely as ski racers.
Dennis has given his time, talents and energy to junior racing, para and able bodied skiing as well as World Cup Events and Winter Olympics.
He has coached the BC Alpine Ski Team (disabled) and has coached with Dave Irwin on his Crazy Canuck Adult Racing Camps. Recently he was personal coach to a para athlete.
Dennis is still involved with ski racing at every start. He plans to retire after the World Juniors in Panorama BC in 2022. This will give him 55 years as a professional volunteer.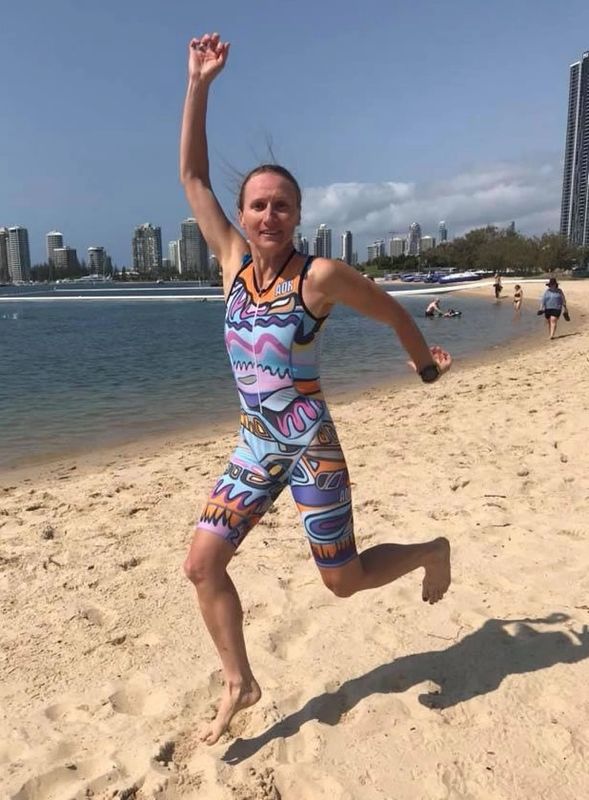 Lisa is an Age Group Triathlete who has represented Team Canada at the World Championships in Chicago 2015 in Sprint triathlon (65th), Penticton 2017 in Aquathlon (9th) and Sprint Duathlon (25th), and on the Gold Coast Australia in Sprint triathlon (47th) 2018. Lisa has again qualified to represent Team Canada in Sprint Triathlon at the ITU Triathlon World Championships in Edmonton 2020. Lisa got into multi-sport racing in 2011, as a way to combat a diagnosis of Ankylosing Spondylitis and more recently Fibromyalgia.
A native to Wollongong, Australia, Lisa embarked on a one year round the world trip in 1998. She now resides full time in Canmore with her husband. They skipped having kids and instead enjoy kid, house and pet sitting, having friends over for dinner, hiking, and road biking, international travel and road trips in their truck camper together.  Lisa is a lifelong self-taught learner.  She loves bringing people together, is humble and funny, a real go-getter!

Doris Brokop
(Shuswap/Kamloops)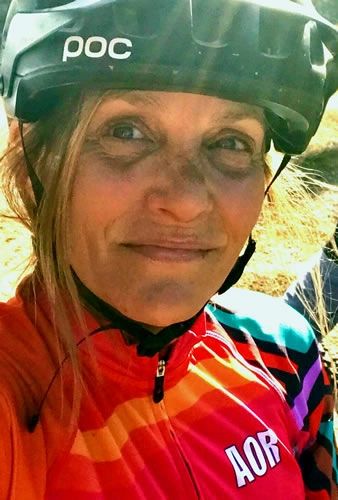 My passions in life are making people smile, adventure and spending time with trees! I love going up and down hills on skis or bikes or runners !! My hero is the sun ☀️ I follow her ! I get to brighten peeps smiles in the Dental office too! I'm addicted to oxygen !
Pete Cooper (Canmore)

Canmore Personal Training and Sports Conditioning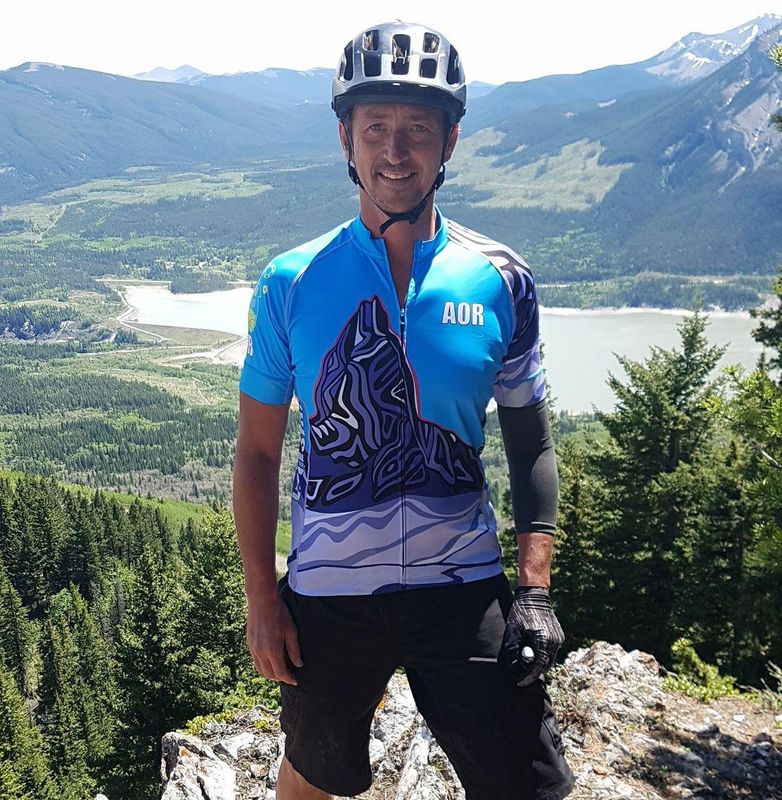 Pete Cooper has over twelve years' experience in Personal Training, Rehabilitation and Cross Training. With a Professional Diploma in Sports Therapy, and Advanced Specializations from Corrective Exercise (Injury prevention and rehabilitation), to Performance Enhancement (Sports Performance for Professional and Olympic Athletes) Pete's experience and qualifications put him at the very forefront of his profession and give him the tools to deal with clients of all levels.
Empowering his clients in all areas of fitness from injury prevention,weight loss and Strength and Conditioning to Olympic and Professional Athlete Performance. An avid Mountain Biker and Skier, Pete loves being part of the Bow Valley community and his passion carries over when working with individuals and groups such as the Canmore Eagles and Canmore Soccer Camps Enabling them to obtain their goals, be they big or small, and staying injury free to enjoy the year round activities this area has to offer.
Pete originally comes from a Martial Arts background. Earning the UK National Karate title at a young age he has continued to practice many forms of Martial Arts including Kick Boxing. In 2013 Pete certified as a Mixed Martial Arts Conditioning Specialist and runs several training camps in the Bow Valley. His higher education continues and next year aims to become Canada's first NASM Master Trainer.
Michelle Katchur Roberts
(Canmore)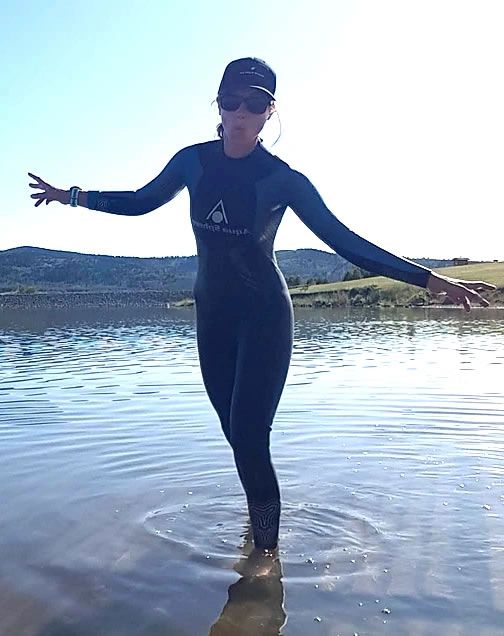 Michelle is a triathlete, runner, cyclist, skimo racer, adventure seeker, dreamer, and doer. Michelle isn't often found sitting still, as she lives life to its fullest and feels grounded in the outdoors. Competition allows Michelle to push her limits as well as thrive and grow. Competing in skimo and ultra marathons, Michelle has represented Canada in several World Championships.
Her newest found passion of triathlon brings forth new challenges and she is thrilled to have qualified as an age grouper for Canada at the ITU Standard Championship. Beyond personal pursuits, Michelle is eager to help others to dream big and achieve their goals. She has volunteer coached local cross-country running school teams, led open water swim nights, acted as a race official, hosted skimo clinics, and volunteered at aid stations. Additionally, Michelle is a mind-set coach and a life coach, guiding people towards their goals.
Michelle has spent endless hours training or adventuring. Her most recent adventure was cycling the great divide mountain bike route from her home in Canmore to New Mexico on a mountain bike with her partner. Michelle understands and appreciates the importance of good quality clothing to withstand both adventure and competition.
Tracy Delfs (Calgary)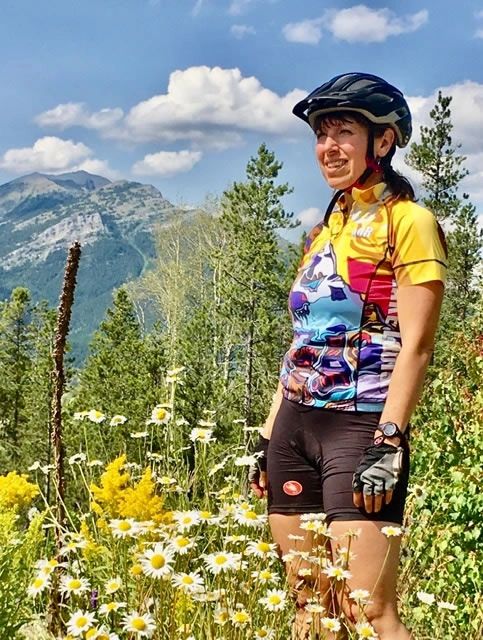 Tracey is passionate about mountain biking, skiing, surfing and any other activities in the outdoors!
She is the founder of the wellness company Balance Quest, where she teaches people how to live more in the present moment through yoga, mindfulness, meditation and coaching. Tracey is often found leading retreats in beautiful locations around the world wearing Alchemy of Ride clothing and making the world a brighter place as a result.
Ever since receiving her degree in Kinesiology, sport has always been a big part of her life. Tracey has worked with the Canadian National Alpine, Biathlon, Free-style Arial teams and just got back from Japan where she was a mindset coach with the Canadian National Surf Team at The World Surfing Games in Japan.
She is a big fan of Alchemy of Ride's clothing because of its quality, fit and beautiful, bright colours. "As soon as I put on any of my Alchemy of Ride clothing it makes me happy. With that positive mindset I can then spread that happiness to others while teaching yoga or riding my bike. It reminds me of the Kandinsky quote … 'Colour is a power which directly influences the soul'."